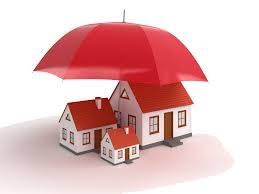 Princeton Town Topics – Let's Talk Real Estate – February 14, 2108
WHAT IS PMI?
The spring buying season is around the corner, and if you're shopping around, you've probably heard a lot about private mortgage insurance (or PMI) – and you may be   wondering what it is. The answer, fortunately, is simple: PMI is a type of insurance that's required if your down payment is less than 20 percent of the home's price. It's intended to provide some protection to the mortgage company in case you wind up  defaulting on your mortgage and your home goes into foreclosure.
How much will your insurance cost? It varies based on the amount of your down payment and your credit score. Most insurance ranges from about 0.3 percent to 1.5 percent of your original mortgage, payable each year.
The good news is, you can drop PMI once your remaining mortgage balance equals 80 percent. In fact, your lender is required to automatically drop PMI once the balance reaches 78 percent of your original mortgage amount. The exception: FHA loans where insurance is required; for these loans, you'll pay the insurance for the life of the mortgage – it cannot be canceled once your balance drops below 80 percent of your home's value. Something to remember when shopping for your next home loan.