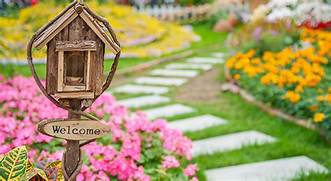 Princeton Town Topics – Let's Talk Real Estate – March 31, 2021
SPRING REAL ESTATE MARKET NOW EMERGING
The spring real estate market will be full swing in the coming weeks. Traditionally, in New Jersey and other northeast markets, the spring market emerges in April, when the temperatures start to warm up and yards start looking greener. Homebuyers who delayed their search because of snow will start up again, especially those who want to move into a new home over the summer.
Because of continued high demand, the market is fast moving, with houses selling very quickly. Although more new sellers are expected to enter the market to take advantage of rising prices, inventories remain low in many locations in the region.
Buying trends are similar to last year: buyers want more space, more rooms, and larger yards. One of the main results of the pandemic is that many people will continue to work remotely for the foreseeable future, and maybe permanently in some cases. Homes with room for a home office – either an extra bedroom or another space that can be converted for a workspace – will remain in high demand as a result. Buyers should be prepared to move quickly, as high interest and multiple offers are expected to remain the norm.