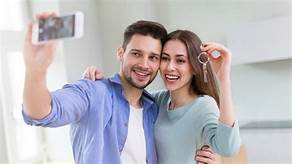 Princeton Town Topics – Let's Talk Real Estate – August 25, 2021
MILLENNIAL BUYERS REMAIN A KEY FACTOR IN HOUSING MARKET
The latest housing trends report from Realtor.com reveal that housing prices continue to grow in most markets nationwide, even though the gains have slowed in some regions. Market watchers say that an increase in the number of smaller, lower prices homes on the market are a main reason behind the current market change. The seller's market remains firmly in place, as buyer demand remains steady.
Even as autumn approaches, buyer demand for houses in the suburbs show no indication of declining anytime soon. Buyers have had more buying options in the last month or so, as inventories are certainly higher than they were a year ago. Low interest rates remain one reason for higher demand, but there are other key factors affecting the current climate.
First, COVID uncertainty remains, and as people continue to work from home for the foreseeable future, larger homes with backyard space and room for home offices will stay firmly in demand.
Also, millennial home buyers with growing families continue to drive demand for suburban housing. This group of home buyers are responsible for higher sales in many of the hottest real estate markets.