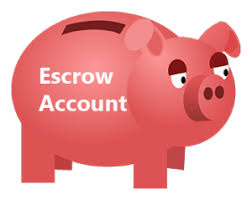 Princeton Town Topics – Let's Talk Real Estate – March 7, 2018
WHAT'S THE POINT OF ESCROW?
Paying a monthly mortgage payment is a reality for most homeowners. But what does that payment include? Principal and interest, yes – but it may also include escrow. Escrow is a kind of holding fund required by your lender, with funds used to pay your taxes and homeowner's insurance. Some types of mortgages, like FHA loans, require escrow accounts. Other lenders require escrow when your down payment is below 20 percent of the home's value (in addition to requiring private mortgage insurance or PMI).
What's the point of escrow? Like PMI, escrow provides the lender with some assurance that required fees – taxes and insurance – are being paid, which in turn assures the home won't go up for tax sale or be left unprotected in the event of an insurance-covered event. To some degree, having an escrow account can provide the homeowner with the peace of mind of knowing these costs will be paid from their escrow account. The trade-off: The funds in your escrow account aren't available for investing. Like PMI, you'll probably be able to stop escrow payments once you reach that magical 80 percent LTV figure (FHA loans are an exception). Keep an eye on your balance so you know when you can cancel and begin paying those costs directly.