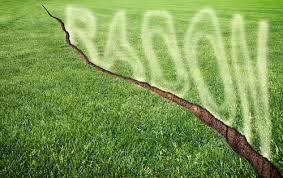 Princeton Town Topics – Let's Talk Real Estate – November 14, 2018
PROTECTING YOUR FAMILY FROM RADON
Radon is a naturally occurring gas that has no color or odor.  The EPA recommends that Radon levels should be under 4.0 pCi/L. It is not uncommon in our area to have levels close to or about this number.
Testing your home for radon is a simple process.  Buy a test at your local hardware store and follow the instructions included in the kit and send it in for analysis. If the levels come back high don't panic!
Remediation is a process that takes about a day.  It involves a licensed contractor that installs a system that ventilates your home using PVC pipes to draw the gas up from the ground and out of the house.  Typically, it can cost anywhere between $1,500-$2,000 depending on the levels and desired system.