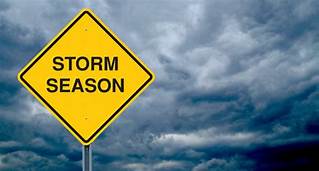 Princeton Town Topics – Let's Talk Real Estate – August 5, 2020
BE PREPARED FOR STORM AND HURRICANE SEASON
When should you start preparing for hurricane season? For the areas of the U.S. that are most prone to hurricanes, the peak season typically begins in late summer, so August is a good time to take some precautions. Storm prep is not just for coastal homes – plenty of inland areas can be affected by high winds, power outages, flooding, and other storm-related issues. An emergency checklist can be helpful ahead of any weather emergency – from hurricanes to snowstorms.
Checklist #1 – Emergency Items: Flashlights and extra batteries; Battery-powered radio; First Aid kit; 3 days' supply of water per person in household; Canned or dried foods; Battery-powered phone chargers; Copies of important documents; List of emergency phone numbers.
Checklist #2 – Pre-Storm Action Steps: Secure outdoor furniture and accessories or move them to a safe place; Check windows and doors for leaks; Inspect siding for loose panels; Check trees for dead limbs and have them removed; Ensure you have sufficient supplies of prescription medication; Make sure your emergency kit is up to date.
Be sure to check your supply of emergency items periodically in case items need to be replaced or replenished. Also, make sure the copies of your important documents are current (for example, insurance policies).