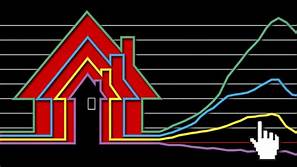 Princeton Town Topics – Let's Talk Real Estate – January 15, 2020
WHAT'S THE ONE THING HOME BUYERS CARE MORE ABOUT THAN LOCATION? PRICE! 
Overpricing your home to earn a bigger profit may seem like a good idea at first. But chances are, if you don't get the pricing right, your home will sit on the market many more days than it should, which plants the idea in prospective buyers' minds there is something wrong with your home. And this means your home very well may end up selling for even less than asking, in addition to the lengthy amount of time spent finding a buyer, which can be stressful and costly.
Don't ignore the comps. Most of us are very emotionally attached to our homes, which leads us to believe it's worth more than it really is. If your next door neighbor's home in a similar condition to yours was sold in the past six months and has a comparable square footage and number of beds/baths, this is what you will need to focus on when determining an asking price. Because not only will prospective buyers and their agents already have that information, and more importantly, the appraiser assessing your home's value once it's under contract certainly will, too!
Take note: just because the internet claims your home is worth a certain amount, it is unlikely that is what your home will ultimately sell for, as that estimate doesn't take into account the condition of your home, which is a huge determining factor.   
Finally, choose wisely if you decide to invest in renovations prior to listing your home. While kitchens and baths tend to have the best ROI, they are still not necessarily a dollar-for-dollar investment.