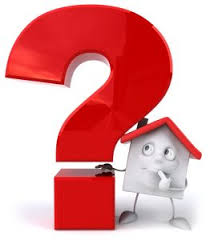 Princeton Town Topics – Let's Talk Real Estate – April 18, 2018
ZILLOW: MY HOUSE IS WORTH WHAT?
Whether you're interested in buying or selling a home, you've probably done a little online sleuthing to find out average prices for similar homes in your area. One tool that's become really popular for gathering home value estimates is Zillow, which uses an algorithm to "guesstimate" home values. The resulting estimates are called "Zestimates," and while it may sound appealing, multiple studies have shown the tool itself is wildly inaccurate. In fact, there's at least one lawsuit pending against the company that alleges the values it provides are extremely misleading – even damaging.
If you want to do a little online cost comparison, the Realtor.com website is a much better option. Even then, though, the site offer asking prices, which can be a lot different from actual final sales prices. The best option of all: Talk to an actual real estate agent with experience in the market you're interested in. An agent is "on the ground" every day with access to all sorts of market info not available online. And that means they're uniquely positioned to offer you the best guidance and most accurate values to get you the best price and the fastest closing – whether you're a seller or a buyer.