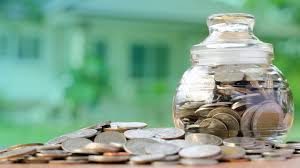 Princeton Town Topics – Let's Talk Real Estate – August 23, 2017
6 TIPS TO SAVE FOR YOUR DOWN PAYMENT
Need some solid ways to save for your down payment? Here are six to start:
Know how much you'll need. It's kind of hard to hit a target when you don't know for sure what it is.
Have a target date. When you have a purchase date in mind, it's easier to divide the amount from the previous step so you know how much to save per week, month or paycheck.
Open a dedicated savings account. A separate account avoids "accidentally" spending money you've already stashed away for a down payment.
Make savings automatic. Automate savings with every paycheck or at a regular time interval so you don't even have to think about it.
Save your windfalls. Tax refund? Bank it. Overtime? Ditto. Birthday cash – that's a harder call, but maybe try to save some of it.
Make a budget and stick to it. Pack your lunches, drink tap water, walk when you can to save gas, cook from scratch, cancel your cable – there are plenty of ways to save money. Search the internet and get started. Don't forget to bank the savings.
Finally, remember your goal. Keeping that home in mind at all times takes the pain out of saving and helps you stay motivated.