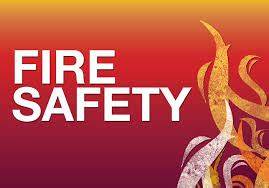 Princeton Town Topics – Let's Talk Real Estate – November 30, 2022
TOP FIRE SAFETY TIPS FOR YOUR HOME
October is fire safety month, which means it's a good time to review some of the precautions you can take for your home and yard.
Install smoke detectors on every level in your home, including inside bedrooms and near all sleeping areas. Smoke detectors should be replaced every 10 years.
Install carbon monoxide detectors on each floor of your home, including the basement and near any attached garage. Carbon monoxide detectors should be replaced every 7 years.
Test the alarms on smoke detectors and carbon monoxide detectors in your home monthly to make sure they are working properly.
Place fire extinguishers nearby kitchens, fireplaces, and work areas in your home, including basements and garages.
Be sure to clean built up lint from your clothes dryer, including exhaust ducts.
Have fireplaces and chimneys cleaned and inspected before using them each year.
Use candles with caution. Never leave burning candles unattended.
Follow fire safety rules when using a firepit.
Create a fire safety escape plan and review the plan with everyone in your household.