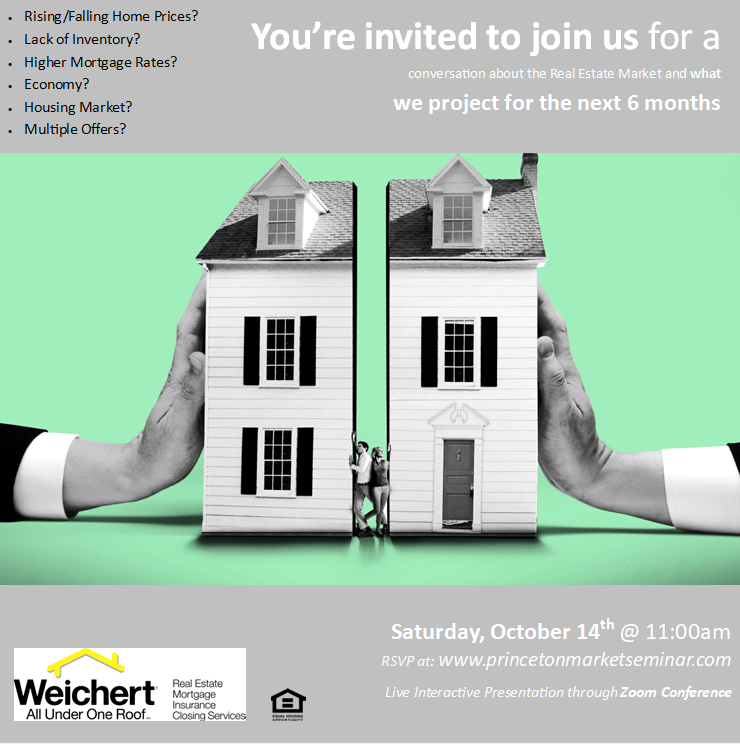 REAL ESTATE MARKET UPDATE
Although housing is usually among the sectors most sensitive to interest rates, things have not been quite so straightforward in America. As the Federal Reserve turned hawkish over the past two years, mortgage rates soared, ascending from less than 3% to more than 7%. For the median family buying the median home, mortgage payments doubled from roughly 14% of monthly household income in 2020 to nearly 29% in June.
During this online seminar, we will provide valuable insights into the current market dynamics, share predictions, and discuss the impact of increasing mortgage rates. It's an excellent opportunity to gain a competitive edge in your real estate endeavors.
Join us on October 14th at 11am
Visit www.PrincetonMarketSeminar.com or call 609-577-2989 to register. We'll send you the Zoom link upon registration.