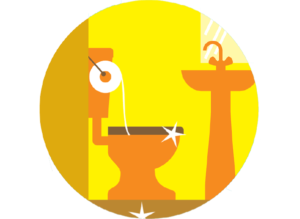 Princeton Town Topics – Let's Talk Real Estate – June 20, 2018
3 SIMPLE STEPS TO GET READY FOR THE SUMMER RUSH
The summer sale season is upon us, and that means if you've got a home on the market, you're going to have a lot of competition. To get the most interest from buyers – and the most cash – you need to be on top of your game.
Fix up the entryway. First impressions truly are everything. Having an entry area that's covered in dirt, cobwebs, or peeling or faded paint screams "disrepair." Clean, repaint if necessary and add a nice pot of flowers. Trim overgrown hedges and keep up with the mowing.
Small issues make a big difference. They say the devil is in the details, and it's certainly true when you're trying to make your home outshine the competition. Wash your walls, add a new coat of paint if you can, and keep appliances, mirrors, switch plates and windows nice and clean.
Adjust your price. Summer means more buyers – and it also means more homes for sale. Make sure your home is priced to sell by working closely with your agent. Rely on their guidance and lower your price accordingly if you don't get any "bites" within the first few weeks.
Just a little effort is all it takes to be done with closing by the time those autumn leaves fly.