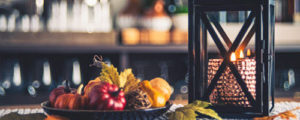 Converting Your Garage into Living Space
Nearly everyone is looking for more room in their home, and converting the garage into a living space is tempting. After all, it's already under the roof, walled on three sides and there are no load-bearing walls in the way. Before embarking on a garage conversion remodel, there are many things to consider.
Perhaps most important is the impact on your home's value. When converting a garage, you are essentially trading out one kind of usable space for another. While you may not prioritize a protected place to keep your car, someone else might never consider purchasing a home without a garage. When it comes time to sell your home, you may be punished with a low offer.
There are also zoning and legal issues to consider. What's more, while it may seem simple, converting a garage can actually be as costly and take as long to complete as a new addition. For example, most garages are not insulated and because garages tend to be lower than the house, it would be advisable to elevate the floor to match the height of the rest of the home.
On the positive side, expanding into the garage instead of building an addition provides for more living space without taking away from yard space that you use for outdoor activities. In addition, the location of attached garages make them perfect to expand the family room or kitchen in a way that flows naturally.
Wherever you stand, a full assessment of the pros and cons of a garage conversion should be conducted prior to any final decision.