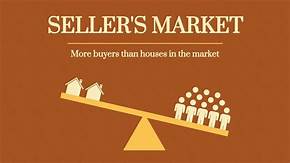 Princeton Town Topics – Let's Talk Real Estate – February 24, 2021
BUYER FLEXIBILITY IN THE SELLER'S MARKET
The real estate market is showing no signs of slowing down as Spring 2021 approaches. Demand for suburban and rural areas remains high, while inventories are extremely low. The lack of inventory has plunged the region into a strong seller's market that comes with its own challenges.
Right now, homes that are priced correctly are gaining multiple offers, often selling over the asking price. Many are going into contract within a few days of being listed for sale. Buyers who can be flexible on their move-in date may be more attractive than buyers who have firm deadlines.
We're also seeing some creative solutions that allow more sellers to cash in on the current market. For example, post-closing leaseback agreements are becoming more common as an option. In a leaseback agreement, the seller remains in the house after the closing for a specified period of time, in effect becoming the buyer's tenant. This can allow sellers to take advantage of the market while they find a new home.