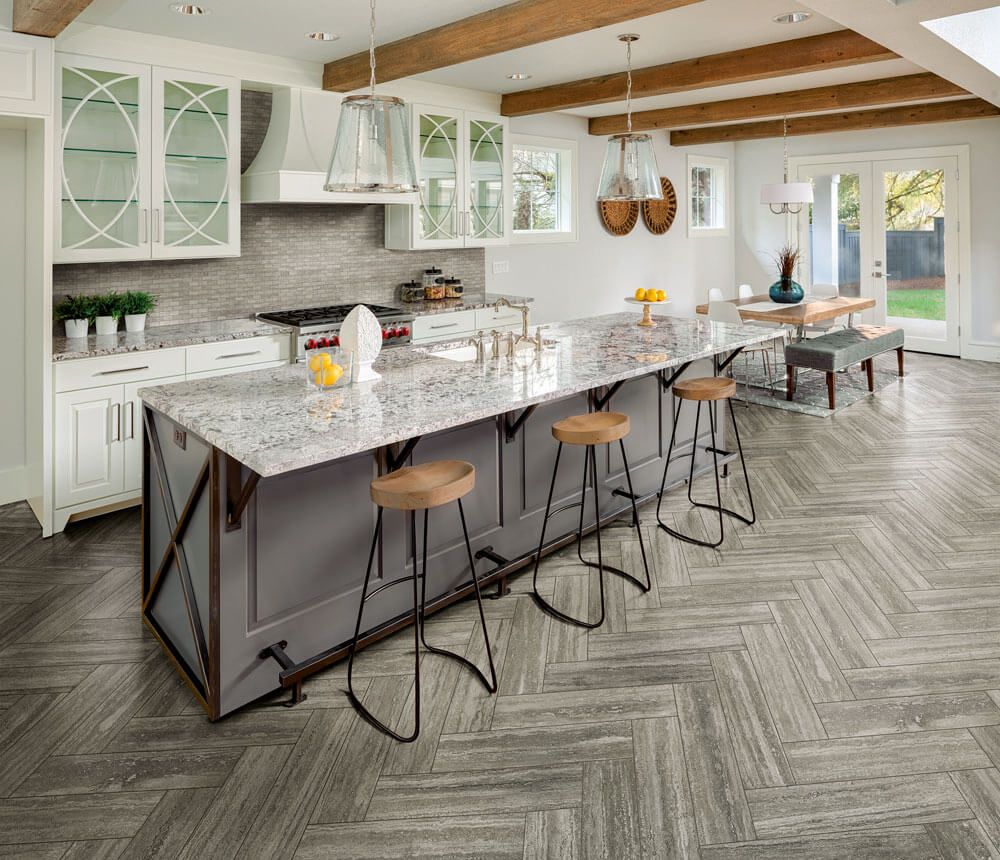 Princeton Town Topics – Let's Talk Real Estate – November 16, 2022
ADD VALUE TO YOUR KITCHEN WITH TILE FLOORING
Choosing to upgrade the flooring in your home is one good way to increase the value of your home. Durable and traditional flooring materials such as hardwood floors and tile will never be out of style. These flooring upgrades typically produce a strong return on investment.
Tile flooring is an excellent choice for kitchens that will also add value to your home. Ceramic tile is not only aesthetically pleasing, but also is sturdy enough to hold up to kitchen foot traffic. They are also easy to clean and maintain, as well as waterproof. Tile floors are available in countless colors and styles that can suit any décor. However, you can't go wrong by choosing neutral tones or classic patterns if you're planning to sell your home.
One of the current kitchen tile flooring trends reflects the modern farmhouse style, with ceramic plank tiles that mimic hardwood flooring. Classic patterns such as black and white checkerboard or herringbone work well with a number of different styles, including traditional and transitional. Tile flooring is also an excellent choice if you're considering radiant heat under the kitchen floor, a popular luxury upgrade.