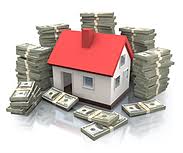 Princeton Town Topics – Let's Talk Real Estate – December 13, 2017
WE BUY HOUSES: SHOULD YOU CALL?
If you're anxious to sell your home, you've probably been more than a little curious about those ubiquitous "We Buy Homes" signs clustered near intersections and other busy areas. Someone offering to give you cash for your home, without any real estate commissions – and a quick sale to boot – what's not to love?
And it would be great – if the sale took your concerns and needs into account. But the fact is, these companies are in it for one reason: To squeeze every penny out of each sale so they can get the most "bang" for their house-buying dollar. That means if you decide to sell your home through one of these companies, no one except for you will be looking out for your needs and your rights. Considering your home is probably your biggest investment – or at least one of them – that's a lot of risk to take on.
The average real estate commission is about 5.5 percent – a small price to pay to ensure your interests are being protected. Experienced agents will price your home and market it for top dollar, and they can position it for a fast sale too. If you're considering selling, start by talking to an agent. Chance are, you'll find it's an investment that's well worth it.