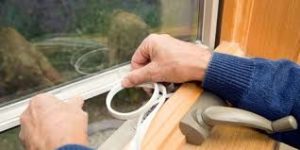 Princeton Town Topics – Let's Talk Real Estate – December 19, 2018
CHECK LIST FOR WINTERIZING YOUR HOME

It is that time of year! Temperatures are dropping which means it is time to prepare your home for cold days and colder nights.
Make sure your clean out the gutters of all the leaves that just fell.  Melting snow needs an escape route, and clean gutters facilitate that.
Shut down sprinkler systems, remove hoses and turn off water to the outside. Frozen pipes cause water damage in and outside your home.
Have an HVAC contractor take a look at your system to make sure it is in good functioning order.  While they are at it have them change the filters.
If you have a wood burning fireplace have a chimney sweep come out to clean the chimney and test the flue to confirm it is tight when sealed.
Finally, check your windows & doors to see if there is a draft.  Consider caulking to keep the warm air in and cold winter air outside where it belongs.