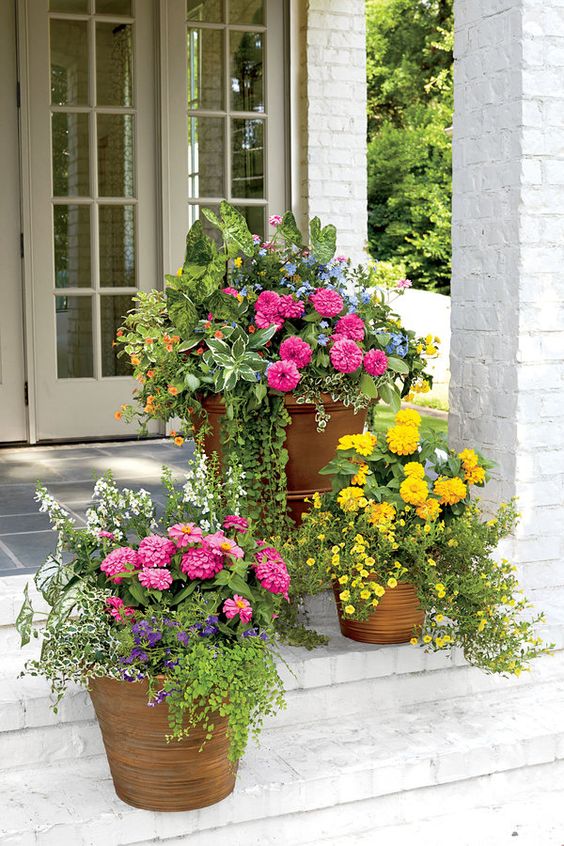 Princeton Town Topics – Let's Talk Real Estate – May 12, 2021
CONTAINER GARDENING IDEAS TO BEAUTIFY OUTDOOR SPACES
Whether you're short on time or yard space, container gardening is a quick and versatile way to brighten your outdoor spaces. Container gardens are perfect for plants, flowering plants, herbs, vegetables, berries, and even small trees. The best part of container gardening is flexibility – containers allow you to create a garden on a patio, front porch, deck, balcony, or yards or any size.
Choose plants or flowers for your container garden based on how much sun your space gets. Many herbs, such as rosemary and basil, grow best at least 4 hours of full sun a day. Popular flowering plants that grow well in partial shade include impatiens, begonias, fuchsias, and hydrangeas.
A variety of containers can work for plants, from small terracotta planters to large, galvanized tubs. You can find containers for any budget, from colorful plastic flowerpots to large Victorian urns. Be sure that your container has adequate drainage holes, or your plants will not thrive.
Container gardens can also work during every season. Simply replace your summer annuals with fall plant choices, or even dwarf evergreens for winter.