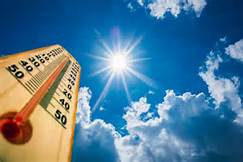 Princeton Town Topics – Let's Talk Real Estate – July 24, 2019
COOLING YOUR HOME DURING HOT SUMMER MONTHS
We all love the comfort that a cool home provides us as shelter from these hot summer days. Consider these tips to make sure your air conditioner is efficient and working properly.
· Change your filters every six months or as needed. Filters can become clogged causing your system to work harder.
· Have your system serviced by a licensed HVAC professional. They can inspect, clean and tune up your unit for maximum efficiency.
· Keep your unit out of direct sun. Shaded space is naturally cooler. Be sure landscaping is not too close to the unit as good airflow is a must.
· Consider using a programmable thermostat that has smart controls saving you money by learning your personal usage patterns for best efficiency.