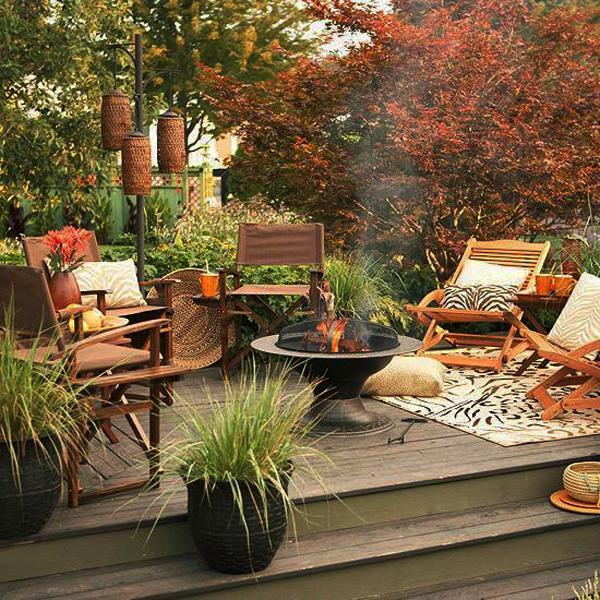 Princeton Town Topics – Let's Talk Real Estate – September 29, 2021
COZY FALL OUTDOOR DECOR IDEAS
There's no better time than fall to enjoy sunny days and cool evenings. Here are some outdoor fall décor ideas that will inspire you to entertain guests or simply relax in your outdoor spaces.
String some lights along your deck or porch railings for some ambiance. There are many budget-friendly solar options, from café lights to deck post lights that are simple to install. Solar lights also work well to light up front yard or backyard walkways.
Change the look of your outdoor furniture. Swap out your summer cushions with some fall-themed pillows and warm throw blankets for cooler evenings. Many colors work for fall beyond the traditional oranges and yellows. Try a mix of subdued blue and cream, or black and white plaid with a touch of red for a fresh look.
Add a propane fire pit. No room in your yard for a traditional wood-burning firepit? A clean-burning, propane-fueled fire pit is a versatile option to bring the warmth of a fire to your outdoor gathering without worrying about firewood. Some propane fire pits also double as an extra outdoor table.