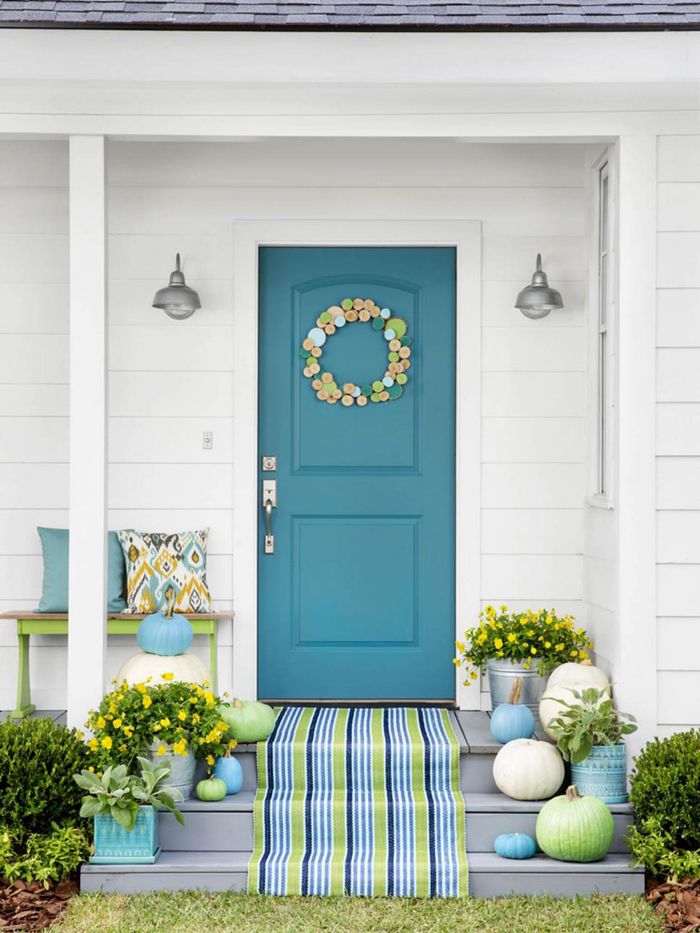 Princeton Town Topics – Let's Talk Real Estate – October 21, 2020
CREATIVE FALL FRONT PORCH DÉCOR IDEAS
Ready to go beyond traditional orange and yellow pumpkins for your autumn outdoor decorating? Create an eye-catching front porch or entryway by combining traditional fall items with an unexpected theme or color palette. These creative displays can last through the entire fall season.
¨ Victorian Elegance – Blend purple, gray, and black to create a dramatic Victorian theme. Start with some decorative urn planters in either black or gray. Fill planters with purple mums, ornamental kale, and accent them with gourds of different shapes and sizes painted in black or shades of gray.
¨ Rustic Farmhouse – Pair white mums with creamy white and yellow pumpkins. Display them on and around haybales or in galvanized tubs. Complete the look with cornstalks, a decorated vintage shovel or rake, and a fall twig wreath on the door.
¨ Coastal Autumn – Give traditional pumpkins a beachy twist. Paint pumpkins or gourds of different sizes in sea-inspired blues and greens. Display larger pumpkins inside wooden crates, and place tiny pumpkins in wire baskets. Add some coastal elements such as seashells, starfish, pieces of driftwood, or wooden buoys to complete the look.