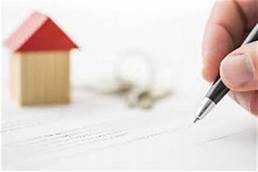 Princeton Town Topics – Let's Talk Real Estate – February 27, 2019
DISCLOSE OR NOT DISCLOSE? THAT IS THE QUESTION…
Yes! You have a responsibility to disclose everything you know about your home. It is considered illegal to conceal defects on your home. This does not mean that you have to go looking for problems but it does mean that if you are aware there is or was a problem you must let the buyer know. The State of New Jersey requires you disclose known, latent (concealed) material defects in the property.

Although it is not required a pre-inspection can be useful. This will alert you to issues that you can chose to repair or simply disclose letting the buyer know is an issue. There is value in knowing what you issues may come up, get them taken care by a licensed contractor and disclose that you made the repair.

If you do not disclose or try to conceal an issue you could have common law fraud case on your hands. The moral of the story is to be completely forthcoming protecting both you and the buyer.