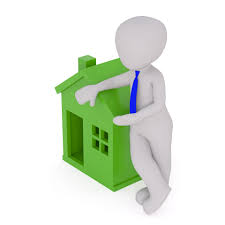 Princeton Town Topics – Let's Talk Real Estate – June 27, 2018
DUAL AGENCY: WHAT IS IT?
Buying a home seems straightforward enough. But in reality, the purchase process can be quite complex, which is one reason why having a buyer agent to guide you through your purchase is so important. If you haven't already started working with your own buyer agent, it can be tempting to simply engage with the agent that's representing the seller, especially if you've started your search by attending a lot of open houses. After all, the listing agent already knows the home and the seller – why not hire them to handle your end of the transaction as well?
When an agency handles the entire sale – both the seller's end and the buyer's – it's referred to as a dual agency. And while it may sound like a convenient option, you're almost always better off working with your own buyer agent instead of opting to use the listing agent. Having your own buyer agent means your interests come first, so you can feel confident you'll have complete, individual, unbiased representation, which ever property you purchase. No matter where you are in your home search, take the time to find your own buyer agent for greater peace of mind.