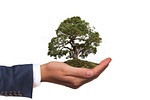 Princeton Town Topics – Let's Talk Real Estate – January 18, 2023
ECO-CONSCIOUS DESIGN IS A TOP TREND FOR 2023
Green design is a top home trend in 2023, as many designers and consumers are choosing eco-conscious materials throughout the home. Sustainable and renewable materials are in demand for items including flooring, kitchen and bathroom surfaces, furniture, and textiles.
Upgrading flooring and surfaces to natural materials will also add value to your home. Look for materials that are natural, renewable, and that do not use toxic ingredients. Some popular eco-conscious flooring options include cork, bamboo, and engineered hardwood. There are a number of options for countertops manufactured with recycled materials including paper, glass, and plastic.
Natural and organic fabrics made with non-toxic dyes and using sustainable practices are popular choices for towels, bedding, throw blankets, and curtains. Linen, bamboo, and other plant-based fabrics are good choices. Lyocell, another popular option for household fabrics, is made from wood pulp cellulose from trees including eucalyptus, birch, and oak.
In recent years, people are viewing their homes first and foremost as a sanctuary. Using sustainable, natural materials is one way to bring calming aspects of nature into your home. Creating comforting living spaces with materials that are good for the planet isn't going out of style any time soon.