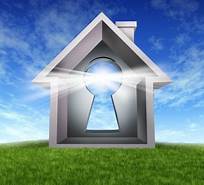 Princeton Town Topics – Let's Talk Real Estate – October 9, 2019
FINANCIAL TIPS FOR FIRST-TIME HOMEBUYERS
It can be difficult to understand what costs are involved with buying a house if you have never gone through the process before. These tips can help you navigate homeownership and ensure that you are financially prepared for the costs:
Consider all costs of home-ownership. Your mortgage payment is not the only expense that you will be responsible for when owning a house–you also have to consider costs like insurance, property taxes, and repairs.
Reduce your monthly payments with a higher down payment. The more you are able to put down now, the less your monthly payments will be. Additionally, the less money you need to finance, the less interest you will pay.
Understand your closing costs. Most loans require that you bring cash to the closing table. The exact percentage will depend on your loan terms. You will also be responsible for origination fees, credit-report costs, and agent fees.
Your credit score can make a difference. If you have a low credit score, you may want to consider taking some time to work on bumping it up. By raising your score, you may be eligible for a better mortgage rate and with fewer interest costs, you can reduce your monthly mortgage payment.