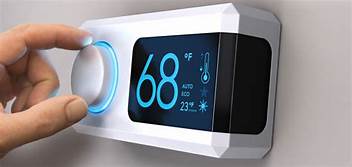 Princeton Town Topics – Let's Talk Real Estate – July 29, 2020
FIVE PRACTICAL WAYS TO LOWER YOUR AC BILLS THIS SUMMER
Now that summer days are in full swing, what are you doing to stay cool? If you're like almost 90% of households in the U.S., you're running air conditioning to beat the heat. But we all know that with lowering the temperature on the thermostat, there is a cost – and it shows up on your electric bill.
Luckily, there are practical steps you can take on even the hottest days that can save both energy and money while still running your AC.
1. Install ceiling fans. Ceiling fans better circulate the cool air and allow you to keep your thermostat at a higher temperature.
2. Close the shades. Keeping your blinds or window coverings closed can stop some of the solar heat from reaching the interior of your house.
3. Use a Programmable Thermostat. A programmable thermostat saves energy by automatically adjusting the temperature whether you're in or out of your house. Take it a step further with a smart thermostat that can be controlled from your smartphone.
4. Set an Optimal Temperature. According to the US Department of Energy, the optimal temperature for your AC is 78 degrees. You can set it a few degrees higher (81 or 82 degrees) to save more.
5. Seal Your Doors and Windows. When the AC is running, cold air can leak through windows and doors that aren't properly sealed. When they're in good condition, it can save money and energy over time.