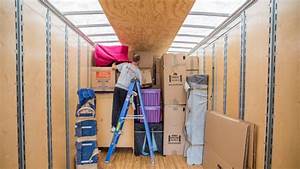 Princeton Town Topics – Let's Talk Real Estate – July 31, 2019
HIRING A MOVING COMPANY
There are so many things to think about when moving, it's easy to forget about the crucial step of finding the right moving company. Here are some tips to assist you through the process: 
1. Start by looking at online reviews. The Better Business Bureau (bbb.org) and American Moving and Storage Association (moving.org) are two good resources.
2. There is nothing quite as valuable as other people's experiences. Get recommendations from friends and family; these are people you know who will share the good AND the bad. Be sure to ask them questions like, "Was the estimate     accurate? Did anything break or go missing? Were your belongings delivered on time?"
3. Interview several moving companies online, via email or over the phone to get preliminary quotes. Take time to weigh the pros and cons of each before proceeding.  
4. Be sure any moving company you are considering is licensed and insured.
Once you have done your initial screening, invite 2-3 companies into your home so that they can see your home's contents and provide you with a written estimate (the estimates are generally based on the weight of your items and distance of your move.)