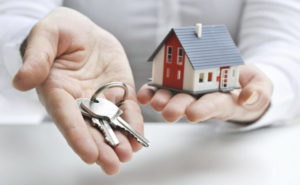 Princeton Town Topics – Let's Talk Real Estate – August 15, 2018
HOW ARE YOU BEING REPRESENTED BY YOUR REALTOR? UNDERSTANDING AGENCY RELATIONSHIPS
Realtors in New Jersey are required to disclose how they work with Buyers and Sellers.  There are four types of agency:
A Seller's Agent lists the Seller's home and is representing the Seller. Any information that a Buyer gives the Seller's agent will be provided to the Seller.
A Buyer's Agent represents the Buyer. Any information that the Sellers provide the agent will be given to the Buyer.
Disclosed Dual Agency is when the Realtor's Agency represents both the Buyer and the Seller. The Realtor is not permitted to disclose whether the Seller is willing to accept an offer lower than the list price.  In regard to the Buyer, the Realtor is not permitted to disclose that the Buyer is willing to pay more than the list price.
A transaction broker does not represent either the Seller or the Buyer and all information provided by the Seller and Buyer can be provided to either party.
Next time you meet a Realtor, at an open house or otherwise, ask them how you are being represented.