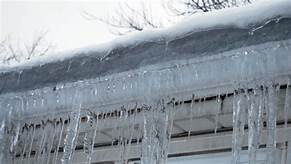 Princeton Town Topics – Let's Talk Real Estate – February 5, 2020
IT'S NOT TOO LATE!
While you've likely already winterized your home's exterior, take note of these six things homeowners typically forget to winterproof to ensure you don't make the same mistake in the future.
· Shut off and drain all outdoor faucets and hoses. Fountains should be drained, cleaned and stored in a shed or covered.
· Icicles — while pretty — can signal a larger problem like an ice dam, which can damage your gutters and cause interior leaks.
· Clean, drain and cover your air conditioning unit.
· Clean your grill of food debris, disconnect the gas source and cover.
· Wrap trees with tree blankets.
· Shovel walkways. (A good hack is to spray cooking oil on your shovel for an easier gliding tool!)