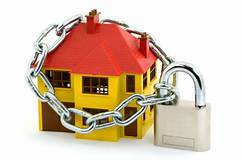 Princeton Town Topics – Let's Talk Real Estate – April 10, 2019
KEEPING YOUR HOME SAFE WHILE ON VACATION
Give a trusted friend a key so the can bring in the mail, garbage cans, water the plants and walk through the house to make sure all in well.
Do not post on Social Media that you will be out of town. There are professional's out there that comb the internet to target folks who will be away from their property.
If you are going to be away for an extended period of time you may want to give the police a heads up. Make sure you let the neighbors know too. The more eyes on deck the better.
Lights on timers and curtains as they are. Remove any valuables like jewelry computer that can be seen through a window or sliding glass door.
Unplug major appliances and turn off the water. No surprises when you arrive home!
Enjoy your trip knowing you took precautions to protect your home and your family!