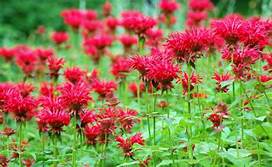 Princeton Town Topics – Let's Talk Real Estate – July 28, 2021
MID-SUMMER PERENNIALS TO BEAUTIFY YOUR GARDEN
Adding flowering perennials to your garden can bring lasting color to your garden through the fall. Many hardy and long-lasting perennials are native to North America and are often deer resistant.
Here is a sampling of perennials for planting zones 3-8 that will suit various sun and soil types:
* Bee Balm (Monarda didyma): True to its name, colorful Bee Balm attracts both bees and butterflies. This deer-resistant plan will reach 2-4 feet in height, prefers part-shade to full sun, and does well in moist soil.
* Black-Eyed Susan (Rudbeckia hirta): This classic wildflower is native to North America and blooms from June-September. Its distinctive bright yellow flowers with rich brown centers are attractive to butterflies. Plant in well-drained soil.
* Pink Coneflower (Echinacea purpurea): Another easy-to-maintain native plant. Featuring eye-catching purple flowers with bright yellow centers, echinacea is tolerant of many different conditions, including drought, humidity, and heat.
* Joe Pye Weed: This fast-growing and late-blooming wildflower is easy to grow and tolerates various conditions. The plant is known for its pink, vanilla-scented flowers, and can reach up to 5-7 feet in height.