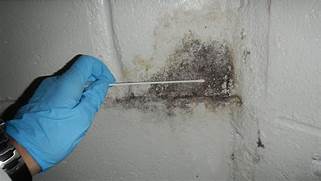 Princeton Town Topics – Let's Talk Real Estate – June 5, 2019
MOLD AND REMEDIATION
Mold is ever present and can simply be a nuisance or can cause health issues.  The key is to identifying what type of mold is in your home.
Mold likes moisture so you may see it growing in the grout of the tile in the shower or in the basement, in crawl spaces and on walls. It is worth the cost to hire a professional for remediation. Sealing off the infected area, using HEPA scrubbers and vacuums are able to capture the tiny mold particles in their entirety are all services a good remediation company will offer. Professionals use antimicrobial chemicals to clean the infected area after demolition. Once the area is treated, you may want to run a dehumidifier and consider taking it one more step, have the area treated to be resistant to water damage.
Good remediation companies are able to clearly communicate a remediation plan, use professional equipment and have years of experience.