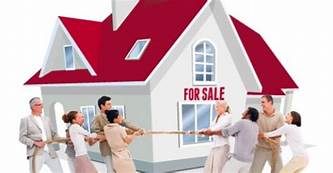 Princeton Town Topics – Let's Talk Real Estate – May 26, 2021
MULTIPLE OFFERS IN A SELLER'S MARKET: HOW TO STAND OUT AS A BUYER
Bidding wars and surging house prices are the norm right now in real estate markets coast-to-coast. Anyone looking to buy or sell a house in this market should be prepared for a multiple-offer situation. Here are some ways buyers can differentiate themselves beyond the offer amount itself.
Be as financially prepared as possible. Having a mortgage pre-approval in hand is a given. Buyers who can put down a larger percentage of the down payment in cash may be more attractive to sellers.
Have few or no contingencies on the sale, such as needing to sell another property before closing. In some cases, buyers are waiving appraisal contingencies, limiting inspection demands and even waiving inspections.
Be flexible. If you can accommodate a quick closing, or let the seller stay in their home longer, that may place you in a better position than other buyers.
Working with a real estate agent you trust is also important, so that you can depend on their skills and expertise when it comes to negotiating a deal.