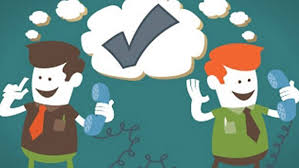 Princeton Town Topics – Let's Talk Real Estate – January 10, 2018
BUT IT'S NOT FOR SALE: 3 WAYS AN AGENT CAN HELP YOU MAKE A SUCCESSFUL COLD OFFER
You've finally found it – the perfect home in the perfect neighborhood. You're prequalified. You're ready to make an offer. The only problem: It's not for sale. Or is it? Just because a home isn't on the market, that doesn't mean the owners aren't ready and willing to sell. The only way to know for sure: Ask.
But before you go knocking on any doors, it's probably a good idea to talk to a real estate agent. First, an agent will be able to determine a fair offering price to get the ball rolling. Second, the agent may know of other similar houses that are already on the market and within your budget. And third – and maybe most importantly – as a real estate professional, there's a much better chance the homeowner will take your interest and your offer more seriously if they're presented by a licensed agent than they would if you knock on their door – or even send a letter – yourself.
Obviously, the easier path to homeownership is through homes already listed for sale. But that doesn't mean you shouldn't make an offer. Just let your agent lead the way to improve your chances of success.