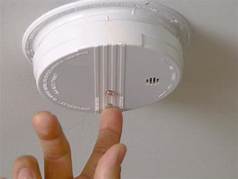 Princeton Town Topics – Let's Talk Real Estate – August 21, 2019
PREPARING TO CLOSE: THREE REQUIRED CLEARANCES
In order to transfer home ownership in Princeton, there are three documents homeowners  will need to provide to their buyers once clearances have been attained. The associated   fees for each are determined by closing date and the date of application completion or     request.
1. Construction Record Clearance (CRC): this document is issued once all open construction permits are closed out. (Note: this step does not apply to residents of the former Borough.) 
2. Sewer Certification: this document confirms proper connection of sump pumps and drains. 
3. Bureau of Fire Safety certificate: this crucial life-and-death certification confirms your home fully complies with the township's smoke detector, carbon monoxide detector and kitchen fire extinguisher requirements.  
As it is not uncommon for a home to require re-inspection, for a variety of unforeseen reasons, the sooner a seller begins this process, the better the odds of avoiding last-minute headaches. To access these forms, and for more information, visit the township's website.