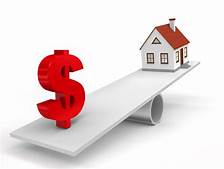 Princeton Town Topics – Let's Talk Real Estate – May 15, 2019
PRICING YOUR HOME TO SELL
Location and price are the two biggest considerations a buyer looks at when in the market to purchase a home.  You can't control the location but you can certainly control how you price your home.
Identifying market value is key in making sure you are priced right. Overpricing your home can cause it to sit on the market and make potential buyers wonder if there is something wrong with the property. Buyers are savvy, following the market and fully aware of what the house down the block sold for.  Your house may be "special" but you need to be sure to take into consideration location, upgrades & condition.
Your Real Estate professional can assist in doing a detailed analysis called a Current Market Analysis comparing similar properties to come up with a price that will bring you that offer!