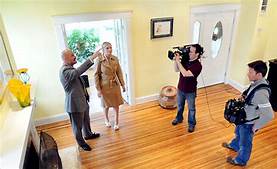 Princeton Town Topics – Let's Talk Real Estate – January 29, 2020
REAL ESTATE & REALITY TV
Do you find yourself inspired by television shows in which a fixer-upper home is transformed into a dream house — under budget and completed within a short period of time? It's best to realize up front that this simply isn't likely to pan out for 99.9% of us in the real world.
Here are a few examples of how unrealistic expectations are created and some areas where a remodeling TV show could create a false sense of reality:
Budgeting is crucial. You will need to set a realistic budget right at the start of the planning process. Then, be sure to add 10% beyond that estimate to help avoid your project turning from a dream into a financial nightmare.
Create a vision through careful planning and consideration of what you want to accomplish by determining what is most important to you. What is your vision of the completed project? This may evolve as you invest the time and effort to make your vision clear before making a large financial commitment.
Timing is everything. In real life, remodeling projects generally take a minimum of several weeks or months to complete — not three days. A good contractor will help manage your expectations realistically from the start regarding how long your project will likely take.
Keep enjoying your shows, taking note of ideas and inspiration for projects you would like to do in your own home — just be sure to remember Hollywood makes everything look easy!