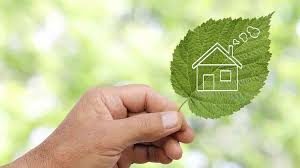 Princeton Town Topics – Let't Talk Real Estate – July 11, 2018
REDUCING YOUR ENERGY BILL ON A BUDGET
There is nothing better than stepping into a cool building after being outside on a hot summer day. But this refreshing feeling also means a high, and growing, energy bill. Though most people believe their homes are already energy efficient, energy-saving efforts may not be paying off as much as you had hoped. Even if your home is newer (less than 30 years old) and built to code, newer homes can still benefit from energy-saving improvements. Some expensive improvements like replacing windows are thought to be the best way to reduce energy consumption, but will not reduce your energy bill as significantly as you hope.
One D.I.Y. strategy to noticeably reduce your energy bill is to caulk and seal plumbing lines, electric wires, windows, crawlspaces, and attics with a foam sealant. Or, a professional can seal ductwork and revamp your HVAC. Another strategy to reduce your energy bill is to program your thermostat so that the AC/heat is not blasting when your home is empty during the day.
These tips will keep your home at a comfortable temperature while cutting down on your energy costs.