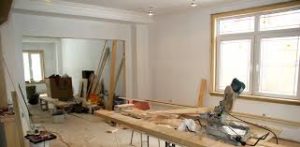 Princeton Town Topics – Let's Talk Real Estate – October 3, 2018
REMODEL, MOVE OR TEAR TOWN?
Remodeling offers the benefit of sprucing up your home and putting the finishes in your home to your own taste and specification. You can do one room at a time and budgeting accordingly. Remember, it is important to consult the Township to see if permits are required to do the remodeling in your home as well as your real estate agent to make sure your investment will pay back.

Moving, requires a different type of effort.  There are two parts to this making this decision: 1) You will need to ready your home for sale;  2) You will be actively looking to find your new home and identifying the three L's "Location, Location, Location." Contact your real estate agent to figure out the value of your current home and what homes are available to purchase.

You love the three L's of your current home. The town is where you want to be, the home is in the neighborhood you want to live in and the home is in that perfect spot within the neighborhood.  You decide to tear it down and build your dream home. If this is the route you are taking be sure to hire an architect and a licensed contractor to manage the process.