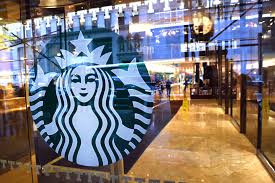 Princeton Town Topics – Let's Talk Real Estate – February 21, 2018
THE SECRET TO PRINCETON'S CHARM? 2 (SURPRISING) THINGS BUYERS ARE LOOKING FOR
There are lots of things to love about Princeton and the Central Jersey area – and buyers know it. History, culture, small-town charm, a university vibe, the famous Jersey Shore – it's all here. But according to a survey by Zillow, there are two other characteristics of central NJ that are especially appealing to buyers – and at least one of them might surprise you:
Proximity to a city: No really big surprise here. Lots of people like to be close to a city for the sports and cultural activities, for work, for shopping – lots of reasons. And also not surprisingly, people are willing to pay more for homes that are near cities. In central NJ, you're within easy driving distance of two major metro regions – New York and Philly.
Proximity to Starbucks: Yes, that's right – Starbucks. The same survey found homes near Starbucks locations sold for significantly higher prices than homes that were a fair distance from the popular coffee shops. And once again, Central Jersey wins, with a dozen or more Starbucks dotting the landscape.
Are you ready to sell? You've got what buyers want! Contact your agent now so you're ready for the spring rush.