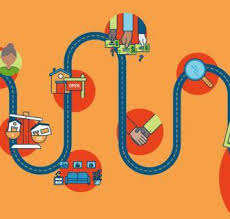 Princeton Town Topics – Let's Talk Real Estate – November 7, 2018
SELLING YOUR HOME…STEP BY STEP
There are many things that must be taken into consideration when you decide to sell your home.  From our initial consultation to settlement and everything in between it is imperative that you have a trusted advisor and knows the market inside and out.
At our first visit, I will come to you home with information about my Team, The Weichert Way, a pricing strategy, market comps and next steps.
Customized pricing and marketing strategies are two of the most important steps to getting your home sold.  Analyzing the specific comparables as well as general market absorption rates will give a good indication as to how much your home will sell for.
Marketing your home online is critical in getting the word out about your property.  Professional staging and photography are two tools that I find critical in getting your home looking the best for that critical first impression of buyers.