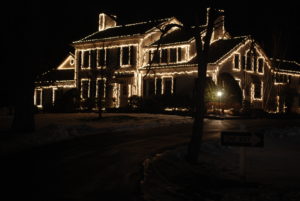 Princeton Town Topics – Let's Talk Real Estate – November 8, 2017
SETTING THE STAGE FOR A HOLIDAY SALE
Spring and summer may be the busiest seasons for selling homes, but there are plenty of holiday buyers looking to find their home, sweet home. Here are five tips to help you score a holiday sale:
Go ahead and decorate – but keep it tasteful, minimal and, ideally, secular for the broadest appeal. Focus on natural decorations like greenery or poinsettias, and keep  the colors fairly neutral – gold and silver are good choices. If you have a tree, keep it small and simple.
Use ample lighting. A well-lit home looks more festive, more inviting and cozier, especially during winter.
Focus on curb appeal. Bare trees and browning lawns detract for your home's appeal. Compensate with attractive porch decorations, clean gutters and a new welcome mat.
Appeal to the senses. Mull some cider or back cookies before showings to stir up homey feelings. Ask your agent to turn on your gas fireplace before potential buyers arrive.
Choose an experienced agent. Top agents can find interested, qualified buyers all year round, and they can market your home for the broadest appeal.
Ask your agent for more advice. A skilled agent knows the market and the buyers, and can provide you with plenty of tips to help you sell your home any time of the year.