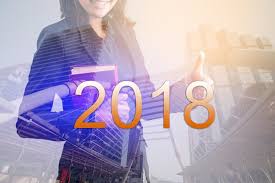 Princeton Town Topics – Let's Talk Real Estate – January 31, 2018
SMART FINANCIAL MOVES FOR 2018 BUYERS
In the market for a new home this year? Here are six steps to take now to make sure your finances are in good order:
Order copies of your credit report. Look them over carefully and report any errors immediately so they can be corrected.
Don't apply for new credit or loans. Doing so could cause your credit score to drop or have a negative bearing on how a mortgage lender views you as a prospective borrower.
Check your debt-to-income ratio. Pay down credit cards as much as you can, but don't empty your savings entirely.
Arrange for your down payment. Having an adequate down payment means you can avoid PMI, and it can also help in the mortgage approval process.
Be realistic about how much home you can afford. Selling price is just one factor; don't forget recurring costs like insurance and property taxes.
Have an idea of what your closing costs might be. When you sign the contract for your new home, you can expect to pay somewhere between 2 percent and 5 percent of the home's cost in fees.
Doing your financial homework means you'll be in a better position to make an offer – and it also helps avoid unpleasant surprises down the road.