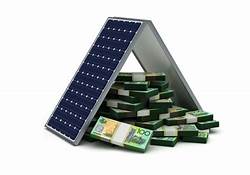 Princeton Town Topics – Let's Talk Real Estate – June 26, 2019
SOLAR PANELS; CREATING ENERGY WHILE SAVING MONEY
Solar Panels reduce energy costs, add value to your home, create less of a carbon footprint and can generate and 8-10% return on investment. There are some things that you need to know before you decide to move forward to making these changes to your home.
· What size system do you need
· How many square feet does your roof space allow for solar panels to be installed
· What is the annual amount of Kilowatt hour you can expect from your system
· Are there tax credits and other incentives
· Energy costs in New Jersey are expensive; what is the projected savings and how long will it take to recoup the cost of installing the system
When taking into consideration as to buy or lease the panels, you should know that if you chose to lease it may complicate things if you decide to sell your home.