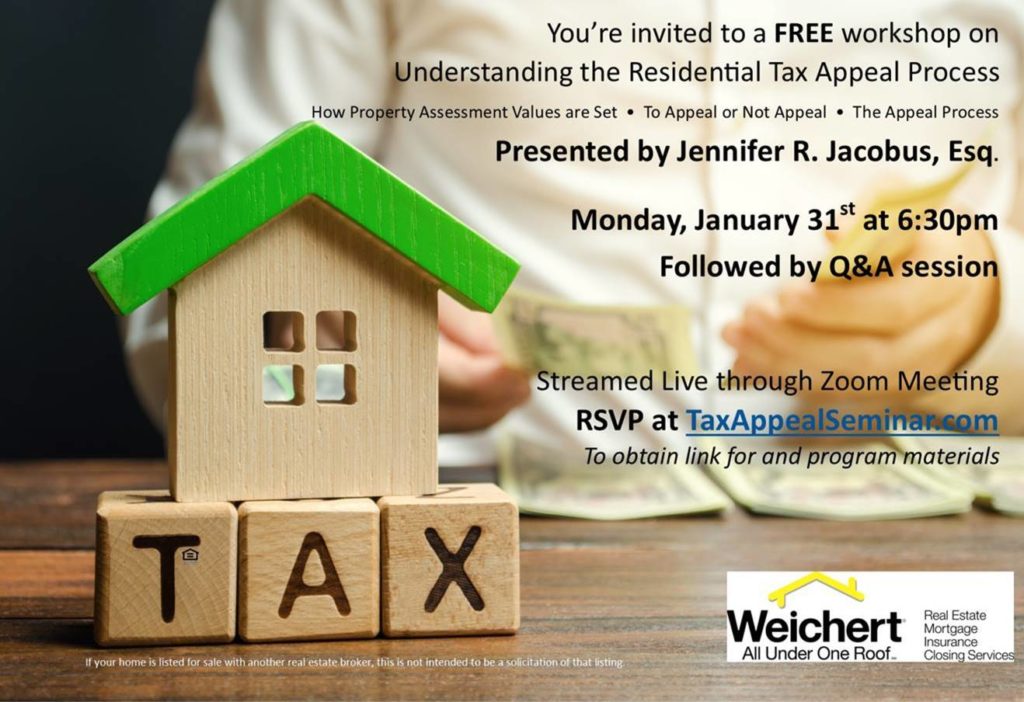 Princeton Town Topics – Let's Talk Real Estate – January 26, 2022
TAX APPEAL SEMINAR
You're invited to a FREE Workshop on understanding the residential Tax Appeal Process
Presented by Jennifer R. Jacobus, Esq.
Topics will include:
– How property Assessment Values are set
– To Appeal or Not Appeal
– The Appeal Process
Join us on Zoom!
Monday, January 31st at 6.30PM
Visit www.TaxAppealSeminar.com or call 609-577-2989 to register.     
We'll send you a link upon registration as well as program materials.