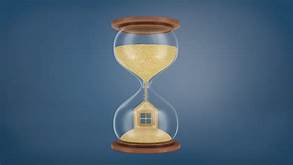 Princeton Town Topics – Let's Talk Real Estate – June 12, 2019
THE COST OF WAITING TO BUY A HOME
Fredie Mac is forecasting interest rates to rise to 4.5% by the end of the Fourth quarter in 2020. Corelogic predicts that home prices will appreciate 4.8% over the next twelve months.

Today                                                                          Next Year
4.3%                        Interest Rate                           4.5%
$250,000                Home Price                         $262,000
$1,231.60               Mortgage Payment       $1,321.04

If home prices continue to appreciate and interest rates go up, waiting to buy could cost you thousands of dollars. Over thirty years, you could save $32,198 that money could used for retirement. Yearly you can save $1,073.28, perhaps you could take a weekend retreat. Monthly, you save $89.44, perhaps dinner and a movie.

Still on the fence? Let's sit down and find out the difference a year could make in your life.