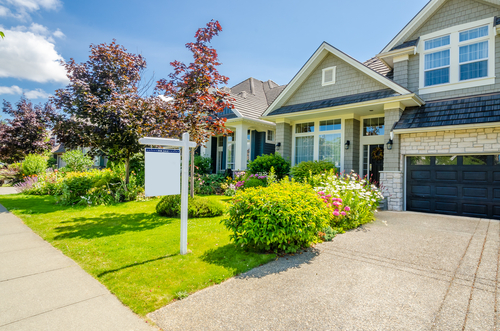 Princeton Town Topics – Let's Talk Real Estate – May 10, 2023
THE PROS AND CONS OF A "FOR SALE" SIGN
When selling a house, one of the first decisions you'll have to make is whether or not to place a "For Sale" sign on your property. While there are pros and cons to both options, it's ultimately up to the homeowner to decide what works best for their situation.
One of the most significant advantages of placing a "For Sale" sign is that it can attract potential buyers who may be passing by. This can increase the visibility of your home and potentially lead to a faster sale. Additionally, it can signal to your neighbors and friends that you are selling, and they may know someone interested in buying a home in the area.
However, there are also some downsides. One potential drawback is that it may attract unwanted attention, such as from solicitors or nosy neighbors. This can be especially frustrating if you are trying to maintain your privacy during the selling process. Additionally, if the sign is up for too long, it may lead some potential buyers to assume there is an issue with the property that is causing it to sit on the market for an extended period.
Ultimately, the decision to place a "For Sale" sign on your property should be made based on your specific circumstances and personal preferences. Consider weighing the pros and cons carefully before making a decision, and consult with a real estate professional for guidance.