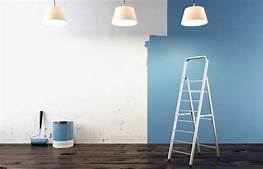 Princeton Town Topics – Let's Talk Real Estate – March 4, 2020
TIME TO REDECORATE?
Whether you're furnishing your very first place or redoing a house you've owned for decades, decorating can be a challenging task, filled with costly decisions whose outcomes could haunt you for years. So, how do you figure out which style is right for you? 
Take a critical look at your current home. What do you like about it? What do you dislike? Are your feelings prompted by the aesthetics of the decor? The comfort? The fabrics? The colors?
Create a wish list. Write down everything you would like to do, if money were no object. 
Start collecting pictures of rooms you like. Many people find it difficult to articulate what they want, but don't let that deter you; those photos you've collected can convey that information for you. 
Look at the characteristics that pop up again and again. The style of furnishings, the color palettes, the patterns, the materials, the quantity of furniture in each room…let those characteristics guide you. Trust your instincts.
If you have the budget to do everything at once, by all means go for it. If you want everything done at once, but can't afford it right now, save your money and do it all at once later. It's best to complete one entire room before moving on to the next, rather than doing a little bit in several different rooms at once.
Source: Houzz