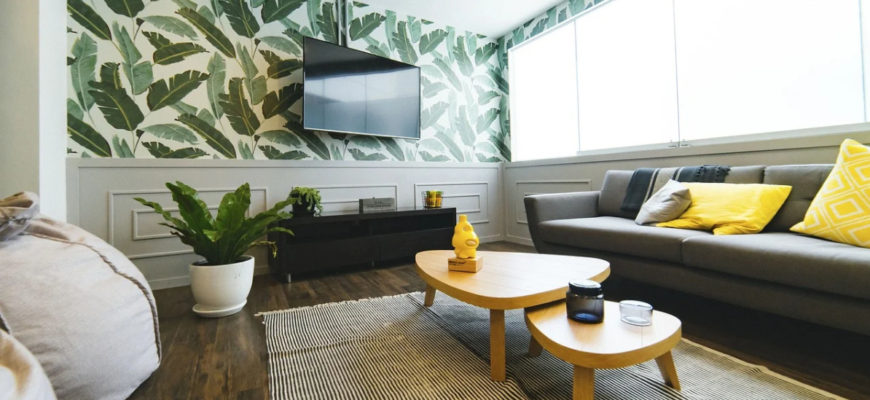 Princeton Town Topics – Let's Talk Real Estate – July 20, 2022
WALLPAPER DECOR TRENDS IN 2022
Wallpaper is seeing renewed popularity as a décor trend, especially with the recent introduction of new, easy-to-use products.
Today's removable wallpaper makes it easy to change the look of a room. Many removable, peel-and-stick wallpapers can be removed and reapplied without damaging walls or paint underneath. Peel-and-stick wallpapers come in countless varieties of colors and styles, from traditional motifs to contemporary geometric designs.
Peel and stick wallpapers don't require messy containers of wallpaper paste or trays of water. Although application does require some prep work and some tools (such as a level, a good scissors, a ruler or straight edge, and a wallpaper smoother), it is typically an easier process than handling traditional wallpaper.
Wallpaper can transform a room or add a pop of color. Here are current wallpaper trends:
Powder room — florals and foliage are some current favorites
Accent wall — wallpaper can be an alternative to a contrasting color accent wall
Bedroom mural – create a focal point on the wall behind the bed
Wallpaper and wainscoting – combine the two for a coastal look
Laundry/Mudroom – Choose wide stripes for a farmhouse look