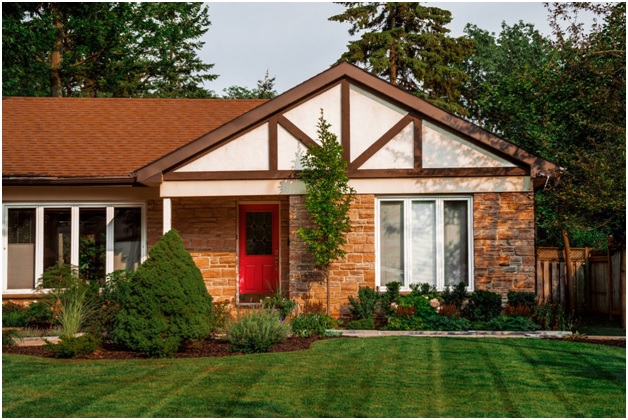 Guest article by Natalie Jones of homeownerbliss.info
Homebuyers with disabilities and people looking for their forever home want a house that offers easy living without the barriers found in older homes. But when you're shopping for an accessible home, you don't always know what's a "want" and what's a "need." And since few homes check every box for accessibility, most buyers have to make concessions somewhere. Prioritize the wrong things and you could spend a lot more on remodeling than you expected.
Everyone's accessibility needs are different, but there are some features that make a home suited to a wide range of ability levels. We're here to help you determine what should be at the top of your must-have list and what you can add later with minimal trouble and expense.
Home Accessibility Needs
The home features on your must-have list should be the things that aren't easily changed. Obviously neighborhood and location are important ones, especially if you rely on public transportation to get around. However, you also need to think about the features that let you move freely throughout your home.
An open floor plan with doorways and hallways at least 32 inches wide lets mobility aid users move from room to room with ease. If you struggle with stairs, you'll also want a single-story home or the ability to retrofit a home elevator. Residential elevators don't need a big footprint, but they do need space for an elevator shaft. If you don't have stacked closets or another suitable space, adding an elevator is much costlier. Alternatively, you can add a stair lift.
Elevated electrical outlets and lowered light switches are another great accessibility feature. These allow easy access for wheelchair users and people who can't bend comfortably. An alternative to lowered switches is a smart lighting or motion-activated lighting system. These are relatively affordable to add after you buy.
Other features to look for indoors include hard, non-slip flooring and even lighting throughout the home. If possible, look for homes with accessible kitchen and bath designs like variable-height counters, curbless showers with built-in seats, and roll-under sinks. Kitchen and bathroom remodels are expensive undertakings, so you'll want to minimize changes needed in these spaces. If you're thinking of taking on a major remodel, check out the cost guide at Patch to avoid sticker shock.
Outside, accessible homes need a level parking area near the home's entrance and a step-free path to the front door. If yard upkeep is difficult for you, look for a home with low-maintenance landscaping.
Home Accessibility Wants
There are many more features that make a home fully accessible. If you can find a move-in ready house with every accessibility feature you need, you're in luck because you'll save big on remodeling costs. Unfortunately, such homes are rare. As a result, most buyers have to make modifications after purchasing their home.
Accessibility modifications don't have to break the bank if your home has the basic design described above. Hiring an electrician to install motion-activated lighting or a locksmith to secure your home with a smart keypad lock is very affordable compared to the cost of widening doorways or turning bathtubs into roll-in showers. If you hire contractors to handle the little changes before you move in, your transition to the new home will be seamless.
These are some other additions you may need to make after closing on your new home:
Grab bars and handrails
Raised toilet seats
New cabinet, door, and sink hardware
Adjustable closet shelving and rods (Innovate Home Org has great ideas for accessible closet organization)
Pull-down and pull-out cabinet organizers.
Accessible kitchen appliances
Of course, no one knows exactly what your perfect home looks like except for you. That's why it's so important to talk to your real estate agent about your individual needs. When your agent knows exactly what you're looking for in a home, she can help you find and buy your barrier-free dream home.
Image via Unsplash