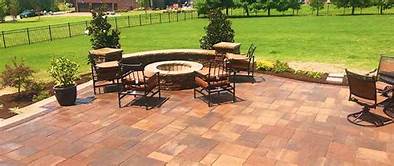 Princeton Town Topics – Let's Talk Real Estate – February 17, 2021
WHAT MANY HOME BUYERS WANT MOST NOW
Current home buying trends reflect changes brought on by the pandemic and its expected aftermath. Buyers are planning to spend more time at home in the future, particularly as companies continue to offer remote work options to their employees as a permanent option.
Here are some of the features that are currently in high demand:
Larger yards and outdoor living spaces. This includes decks, patios, and room for amenities such as a fire pit. People want outdoor space of their own to enjoy.
Updated kitchens tend to top buyers' wish lists no matter the real estate trend. But buyers are looking for larger kitchens and upgraded appliances.
Rooms that can be converted to a permanent home office space.
Multi-purpose spaces for children who are learning at home. This includes room for computers, activity tables, or even gaming areas.
Energy-saving windows, siding, and HVAC systems.
Both first time home buyers and those looking to upgrade to a larger home are looking for similar features. These features are popular in both suburban and rural markets alike.