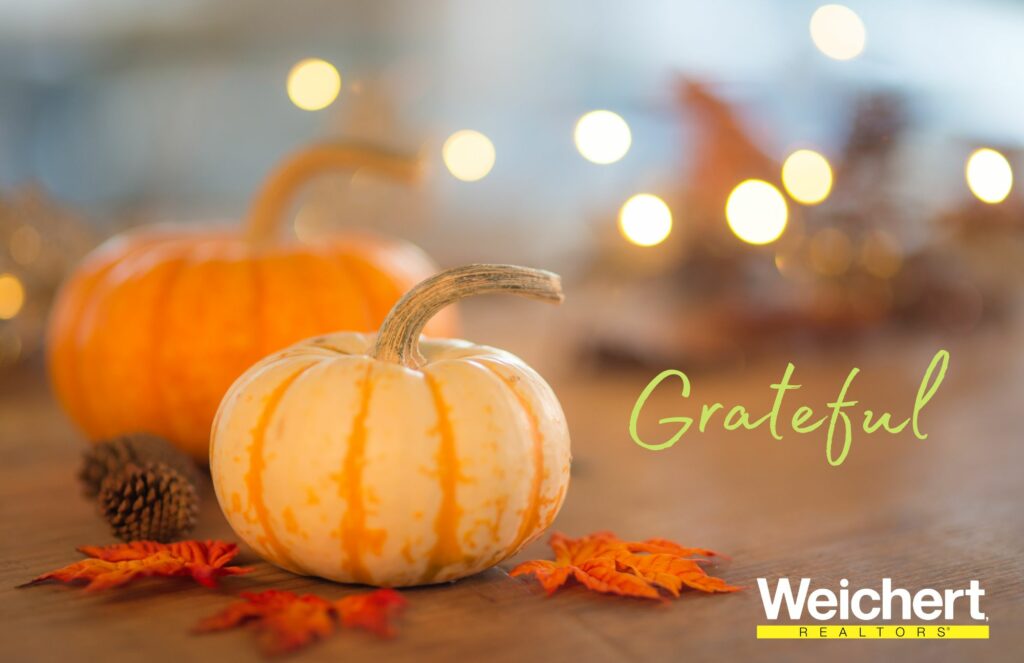 Princeton Town Topics – Let's Talk Real Estate – November 23, 2022
WITH GRATITUDE: THANKSGIVING 2022
In the spirit of the Thanksgiving holiday, I would like to express my thanks to all my clients, colleagues, and friends. As the saying goes, "It's not joy that makes us grateful but gratitude that makes us joyful." I am grateful for every individual that I connect with each week – you have truly made a difference to everyone around you.
I appreciate the support and loyalty of my friends and clients. I am also thankful for the dedication and contributions of my colleagues who share their time, ideas and talent throughout the year. To my readers, thank you for allowing me to share my thoughts and opinions with you every week.
Wishing all of you a Thanksgiving holiday filled with peace, joy and love.
With gratitude and appreciation,