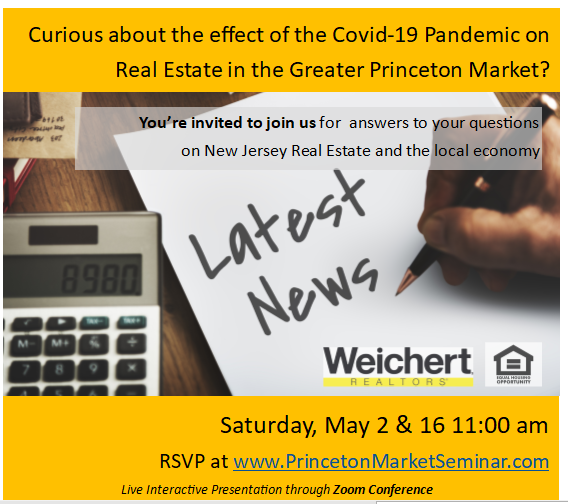 You're invited to a Weichert "Virtual" Market Update Seminar 
Presented by: John Burke, Manager
He will discuss an update of market conditions and how they impact real estate decisions. How the current pandemic is affecting our ability to conduct real estate transactions.  Is it a good time to buy or sell? He will review specific situations.
Join us on zoom!
Wednesday, April 29th at 6:30 pm
Saturday, May 2nd at 11:00 am
Saturday, May 16th at 11:00 am
Visit PrincetonMarketSeminar.com or call 609-577-2989 to register. 
We'll send you a link upon registration.